Image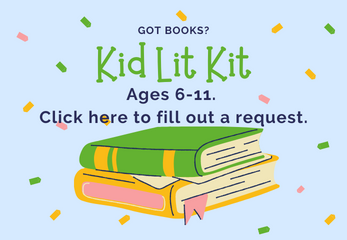 Need a new read? Fill out the Kid Lit Kit form below and have a librarian choose 3 books for you based on your preferences. You will also receive a few surprises you get to keep!
Here's how it works:
1. Fill out the form
2. Wait for an email telling you your materials are ready
3. Pickup your items from the holds shelf and check them out.
4. Return them when finished.
5. Request again!