Image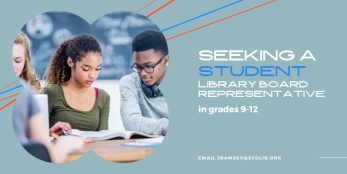 The Stoughton Public Library is seeking a Stoughton High School student to serve on the Library's Board of Trustees.
Gain valuable experience and help shape the future of your library and your community! Read the full position description here.
Sophomores and juniors will be given preference, but anyone in grades 9-12 is encouraged to fill out an application.
Click here for a printable application. Applications must be received by the end of the day on Friday, April 7.
For more information, please contact Library Director Jim Ramsey at jramsey [at] stolib.org
​