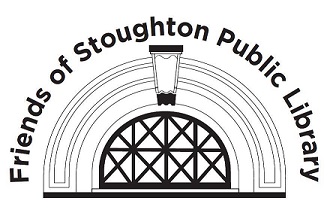 Mark your calendars!  The dates for the next Friends Book Sale are:
Friends Book Sale: December 5-7
Thursday, 12/5: 4-6pm Friends Members only
Thursday, 12/5: 6-9pm Open to the public
Friday, 12/6: 9-5
Saturday, 12/7: 9-12 regular prices
Saturday, 12/7: 12-3 make-a-donation bag sale
A perk of being a Friends of the Library member includes special discounts, coupons and access to the book sale before it is open to the general public.
To allow fair and equal access to materials at the book sale, electronic devices such as scanners will not be allowed during the Friends Night.  Shoppers will also be asked not to stockpile books, but to set aside only the materials they intend to purchase.
The Book Sale Committee strives to organize two books sales each year.
The Book Sales are held at the library in the Carnegie Meeting Room on the lower level of the library. Scheduling of the book sale is dependent upon the availability of the meeting room.
Each sale starts over with "new" books and sale items providing repeat customers with new selections at each sale. Materials left at the end of the sale are cleared out, usually given to another non-profit organization (see below).
Although a Bag Sale traditionally ends the book sale on Saturday, a Bag Sale will not always be held at the conclusion of the sale.
Materials remaining at the end of the book sale may be donated to a local non-profit group. Past recipients include: Stoughton's Small Animal Advocates, Martin Luther Christian Day Care, Stoughton Area Teachers, Dane County Jail, Oakhill Corrections Facility, Stoughton St. Vincent De Paul, Madison Senior Center, Stoughton Senior Center, Skaalen Club House, Thompson Correctional Facility and others.
If your non-profit group is interested, contact the Friends of the Library, 608-719-8368.
DONATION GUIDELINES
We will accept one shopping bag or small box of books at a time. We will accept donations of like-new or gently used books, DVDs, and CDs. We do not accept donations of condensed books, magazines, textbooks, cassettes, or VHS tapes. Materials may be added to the collection or sold at Friends of the Library booksales to raise funds to benefit the library. We can provide an acknowledgment of receipt for the donation for tax purposes. Please see our Donation Policy for more details.